I set out today, mid-day in an attempt to run 10 miles. It was a glorious winter day, about 35 degrees out and the wind was pretty mild. I decided to do this one as a fasting run since I am running to lose weight. I learned about fasting runs from this article on Active.com (bottom of the second page – #5)
A fasting workout is a long, easy run undertaken in a glycogen-deprived state. This means you don't eat before you start and you don't take in any carbs along the way. This forces your body to rely on fat to fuel the workout, making it a great fat-burning session.
I had oatmeal for breakfast this morning, but didn't eat anything else. My run started around 1 PM, and I didn't bring any gels or Gatorade or anything with me.
I parked in downtown Portland and headed right over the Casco Bay bridge.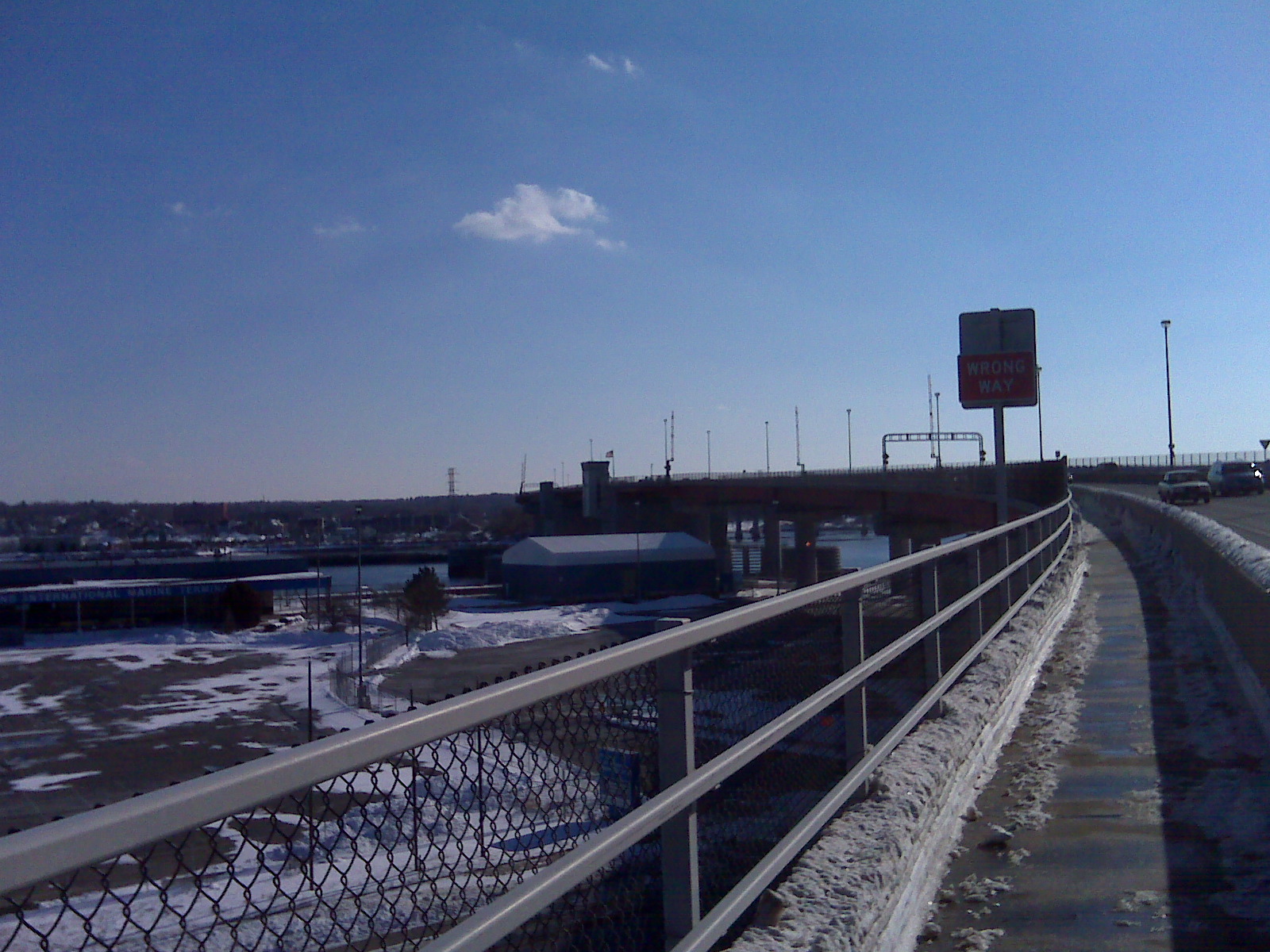 My destination was Fort Williams Park/Portland Head Light. I wasn't sure how the roads would be, but it turns out the shoulders were wide and dry.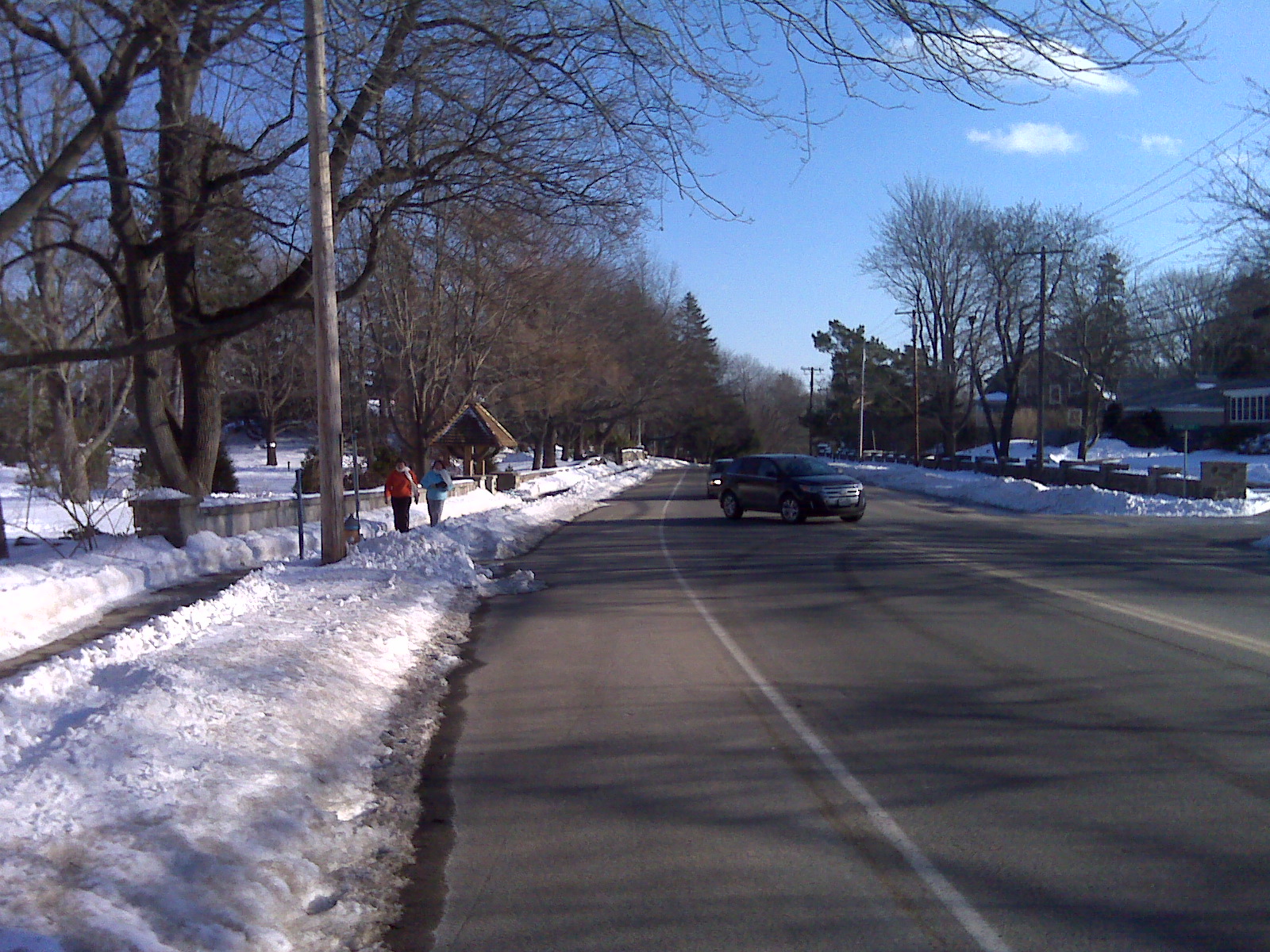 My love of stone houses (especially those on the ocean) required me to stop and take a picture of this beauty.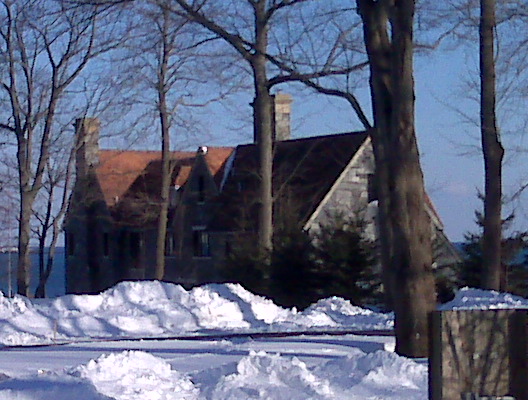 At 3.5 miles, I made it to my destination, Fort Williams Park.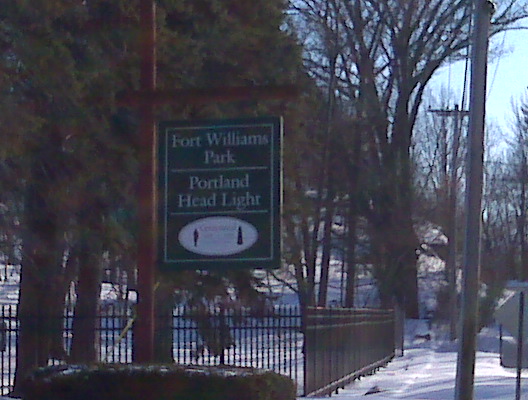 I knew I'd have to run around in the park for a while to add some mileage in order to get up to 10. I was enjoying this run so much by this point, that I found myself stopping and taking way too many pictures just to savor the moment.
Right when I turned into the park, I saw tons of kids sledding. It was just that kind of day, everyone was out enjoying the snow and sunshine.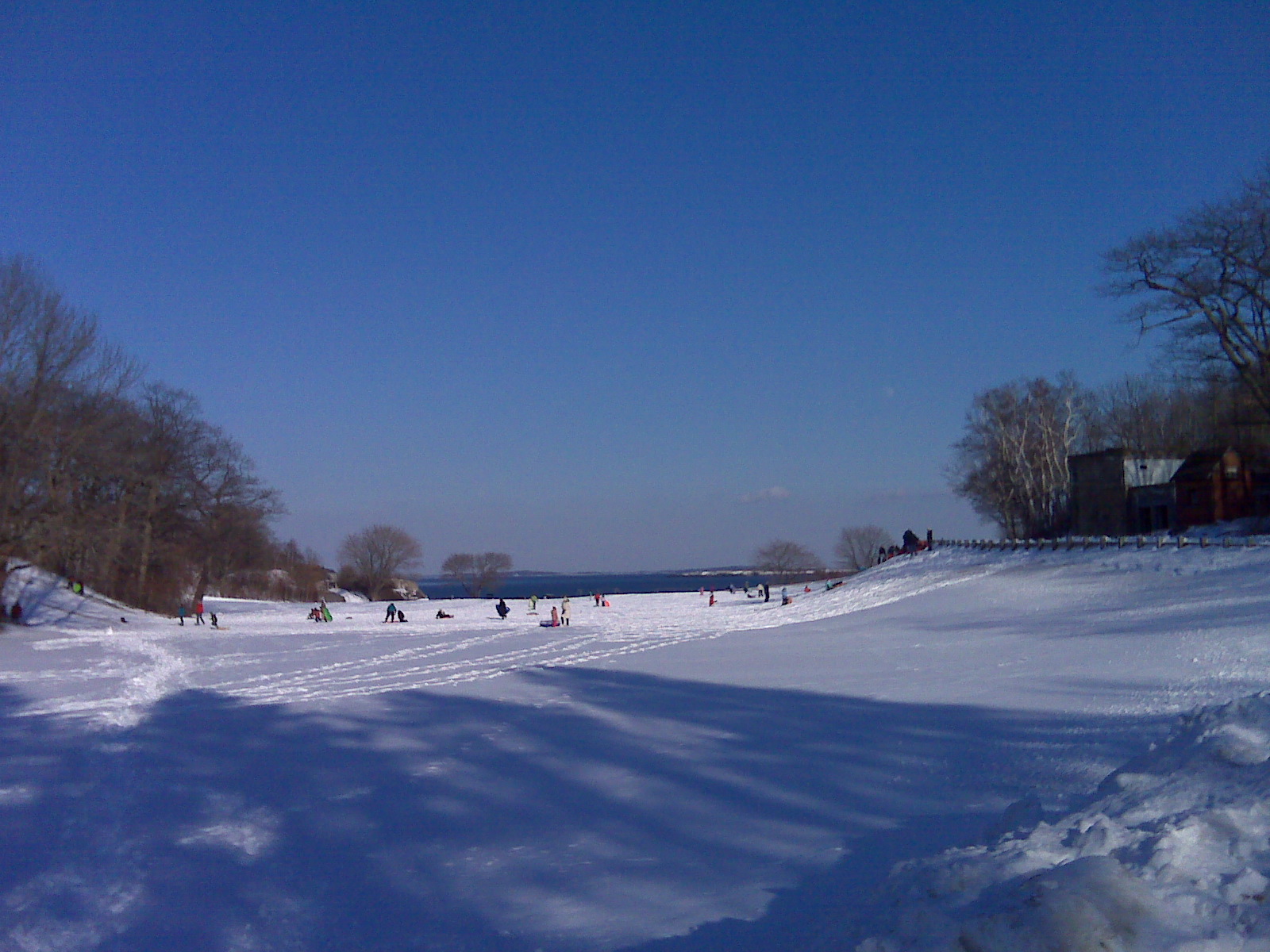 There were even people on the beach!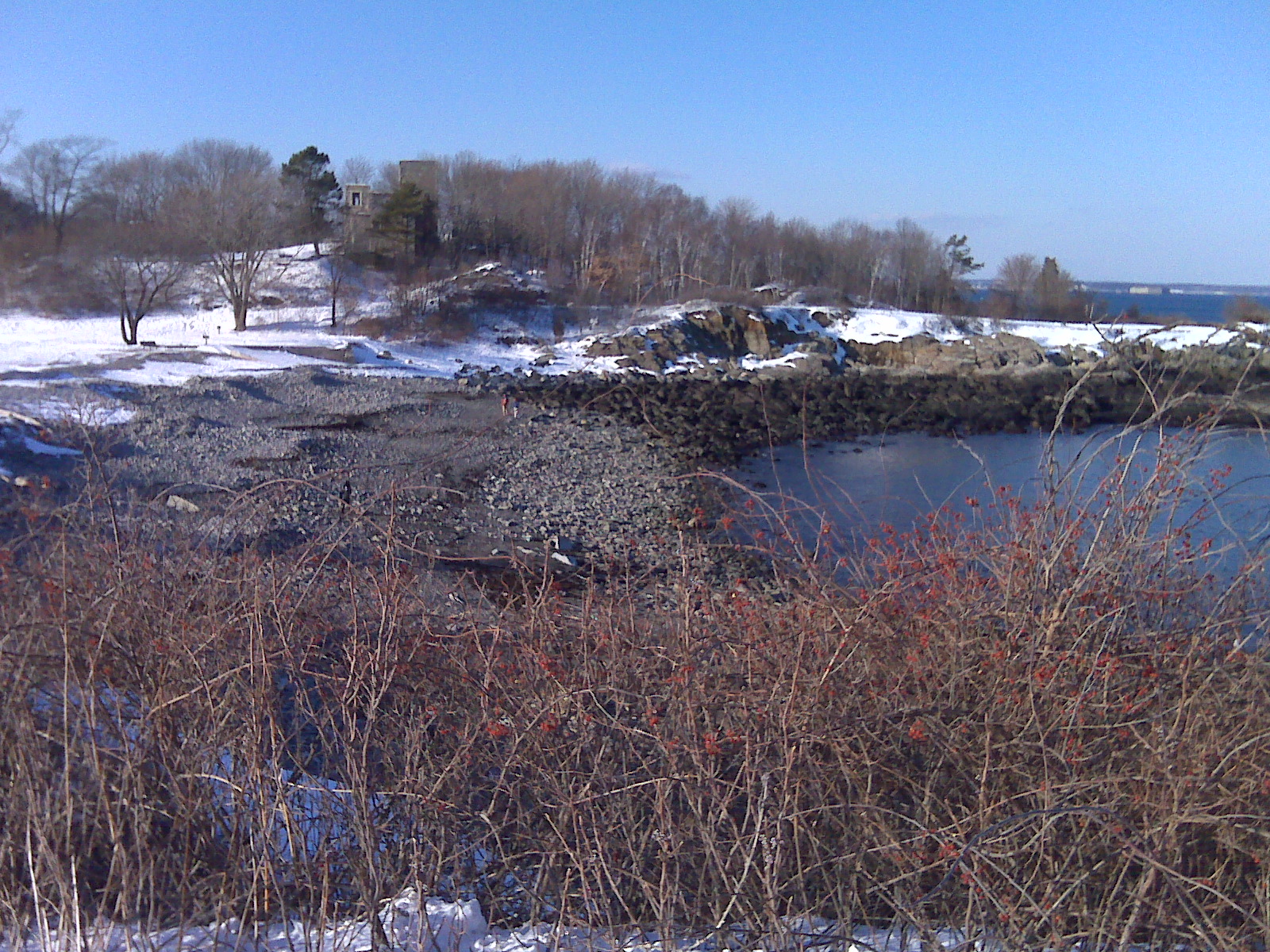 I headed up the hill towards Portland Head Light, and could see the tip of it when I was near the top of the hill.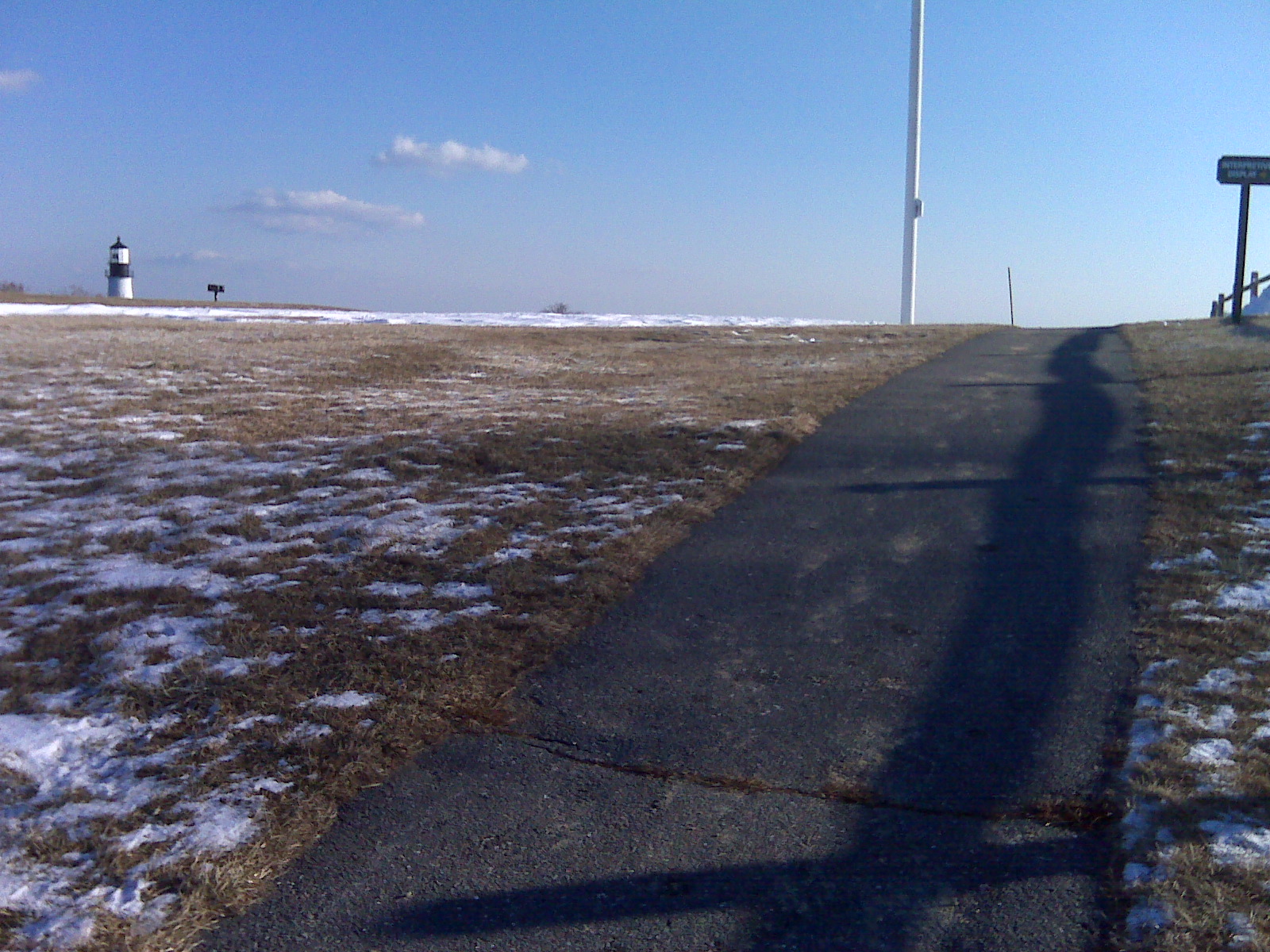 At just a bit after mile 4, I arrived at my destination, Portland Head Light.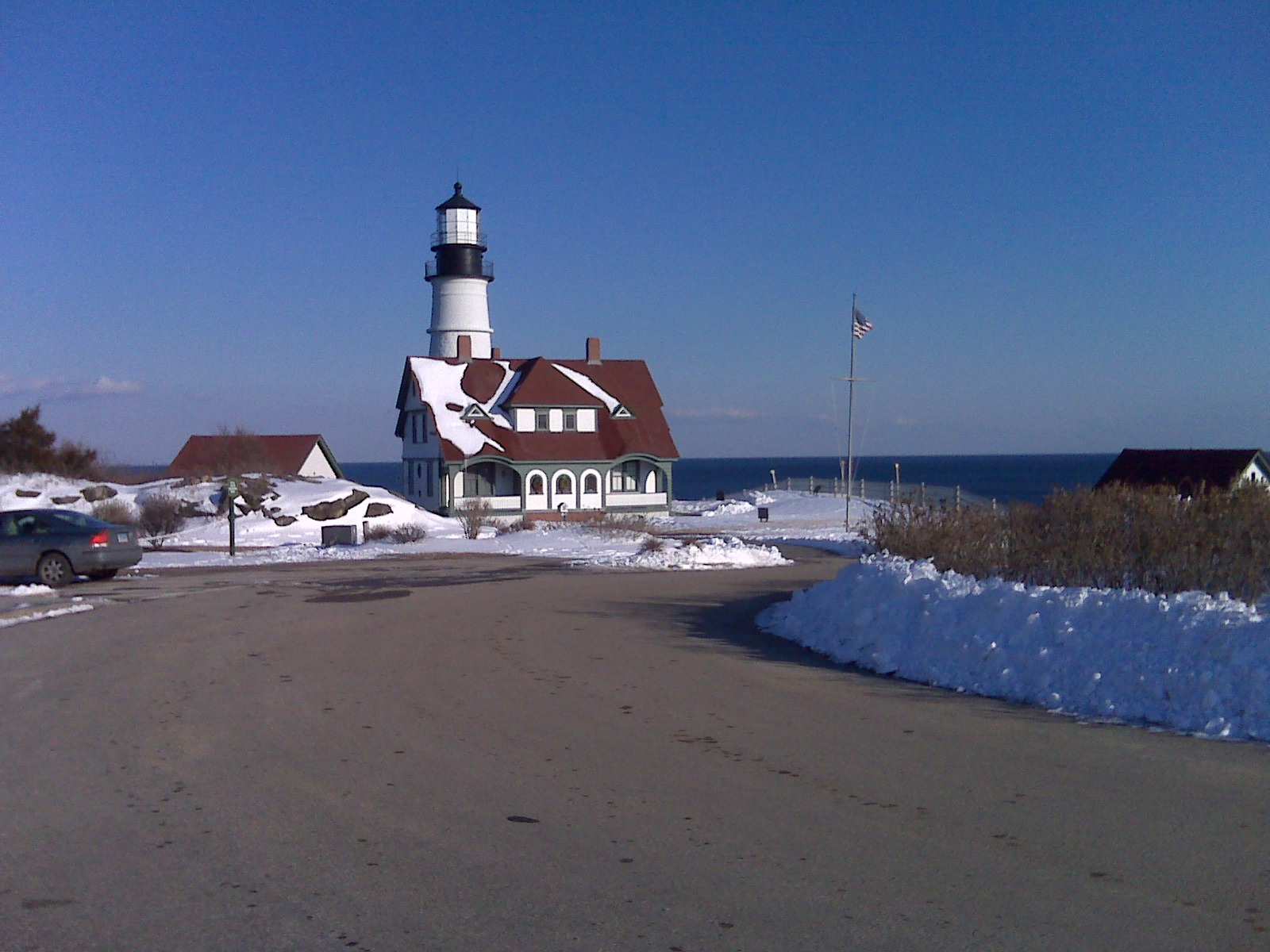 I ran around the back of the lighthouse and was stopped in my tracks when I realized how far away my car was from me at that moment. It was a gratifying and scary feeling all at the same time.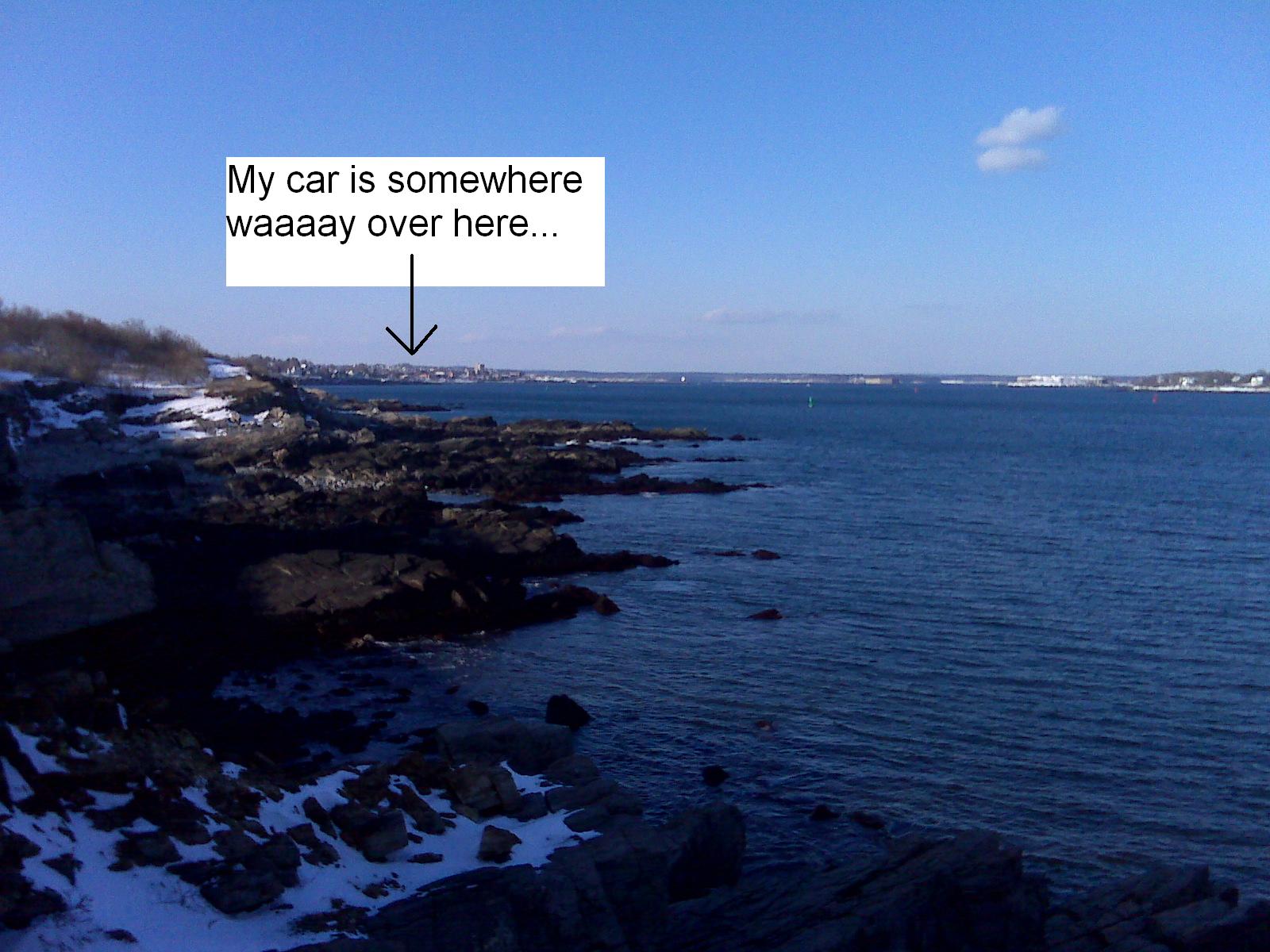 I ran around the trails in Fort Williams park and a wave of hunger hit me around mile 5. I thought that maybe I should have brought a GU with me, but quickly changed my mind and was quite giddy at the idea that the next 5 miles could be all about fat burning. That was all the motivation I needed to run through the hunger.
I would say undoubtedly that my speed suffered from not eating, but my long runs aren't about speed. They are about mileage, and I was able to put in the same number of miles whether I ate or not.
At this point I headed to one of my favorite places in the park, the ruin of Goddard Mansion, because, you guessed it, it's a stone house.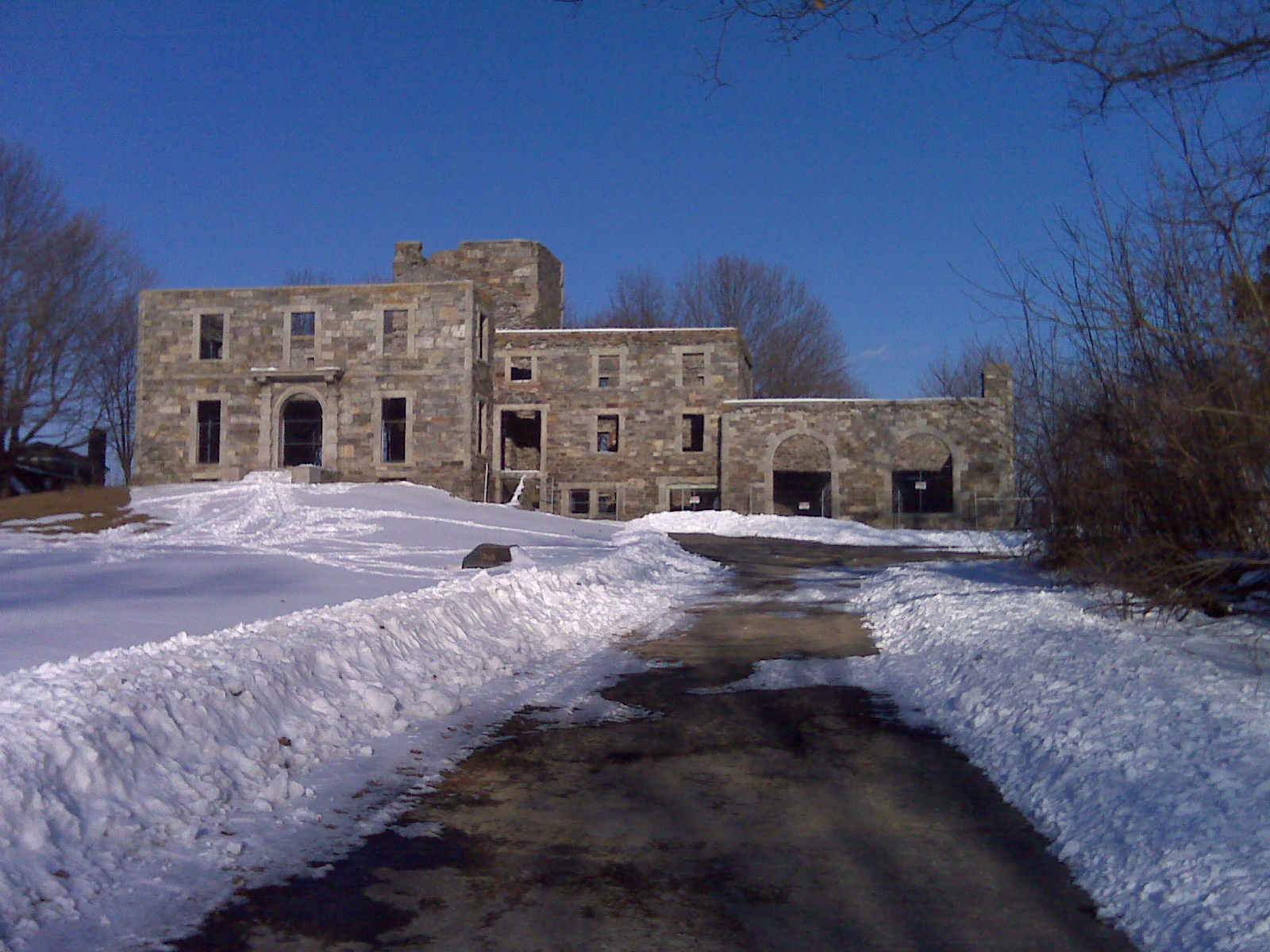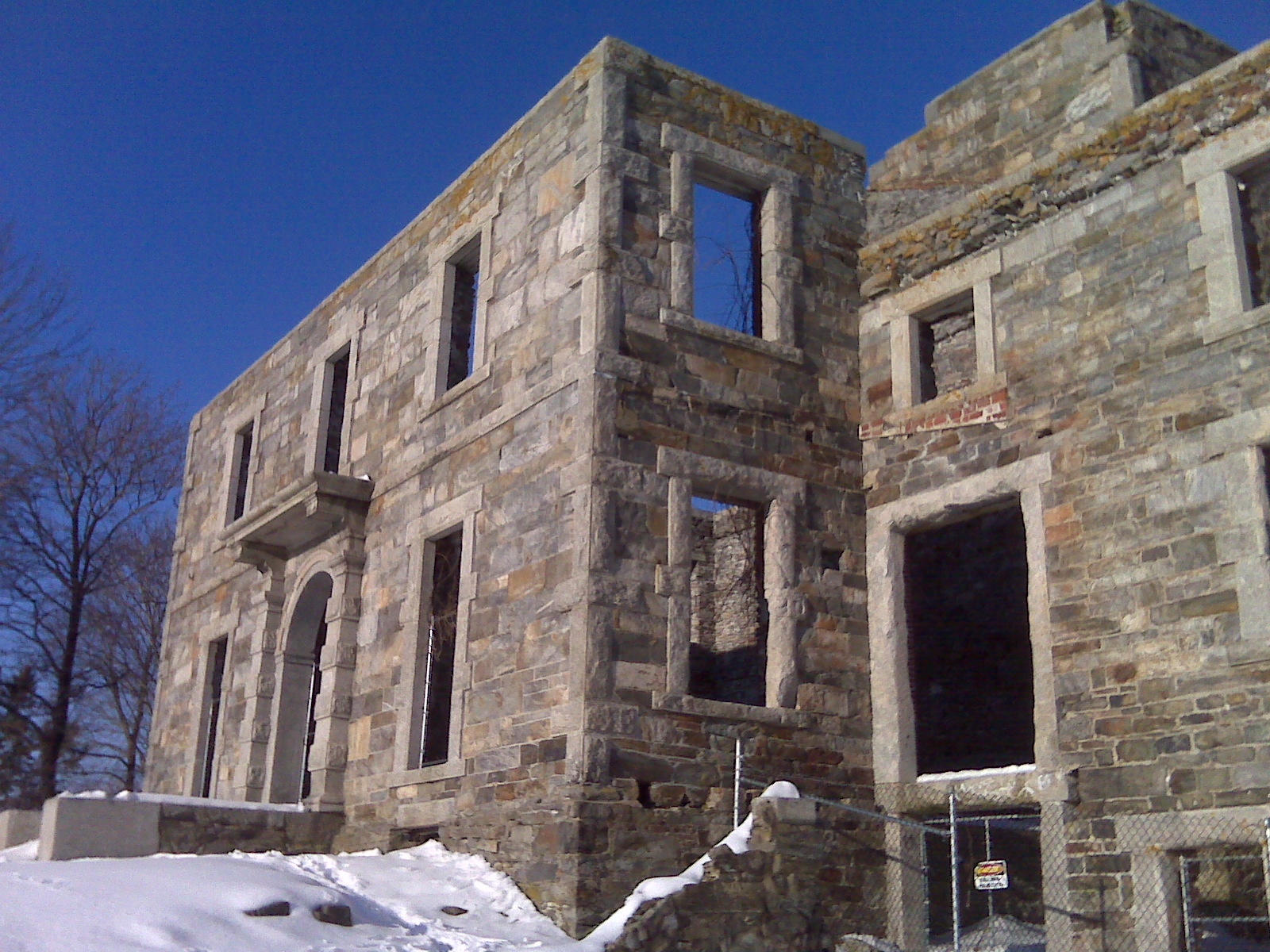 I was a bit sad that it was time to head back. This was one of the most pleasant and scenic runs I've had and I really didn't want it to end. The route back was fairly uneventful, except for being taunted by this shop on the way to the park and on the way back. Twice! I had to resist cookies twice on an empty stomach!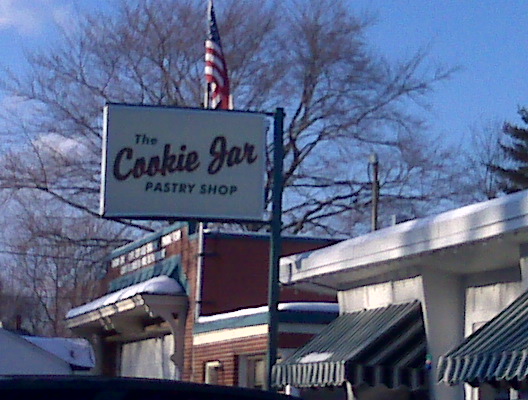 From the top of the Casco Bay bridge, I was relieved that my car seemed so much closer, I could probably have seen it if I had stopped to try. I arrived at my car, a bit hungry but not feeling bad at all, just very happy that I was able to get outside and run on this magnificent day in Maine.