We're getting a hurricane (Irene) on Sunday so I knew if I wanted to run long this weekend if was going to have to be on Friday afternoon. It was a beautiful, sunny day; about 80 degrees with a bit of humidity and stickiness in the air.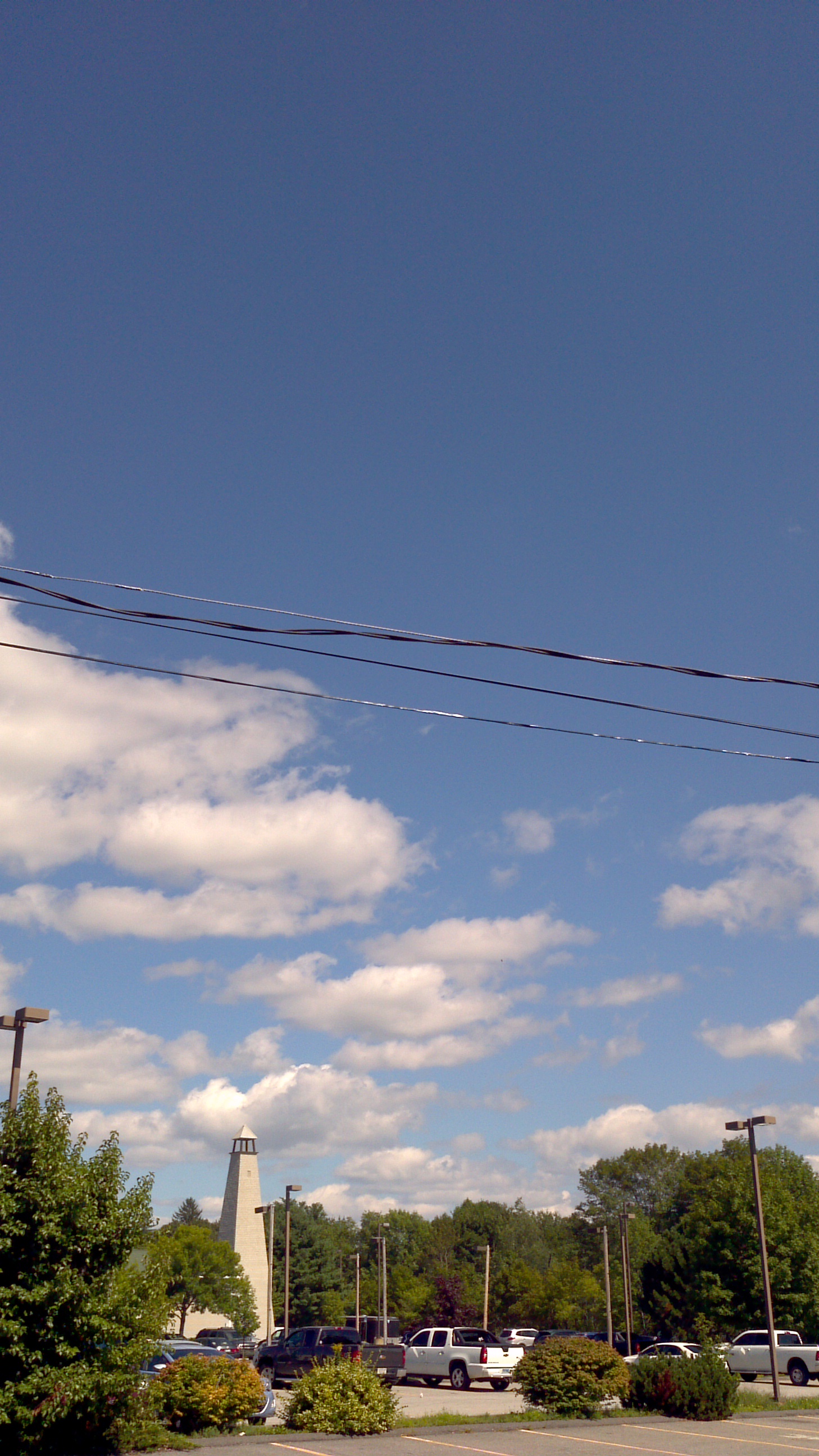 I planned on running 10 miles (but ended up doing 11). The loop I mapped out went near the water, past a campground, a farm and a state park. It's moderately hilly but nothing too bad.
I do need to start thinking about hills. I am signed up to run the Bar Harbor half marathon in just a few weeks and that is very hilly. But I don't want to go crazy on my first double digit run since the spring, so I'm only going slightly hilly on this run. Next week I'll go crazy on the hills.
I just checked my archives and it turns out I ran this same loop almost exactly a year ago when I was training for the same race. It's funny that I thought this was a hilly run last year, but I've since discovered far more hilly routes that make this one seem not so bad. I'll be running one of those next week….fun!
If you read that post from last year, the final paragraph is quite ominous. You want to talk about foreshadowing.
Anyway, there was a bit of unexpected road work on my route this time. The sandy uneven shoulders felt very spongy and not packed down, but the pavement was not much better so it was tough going at times.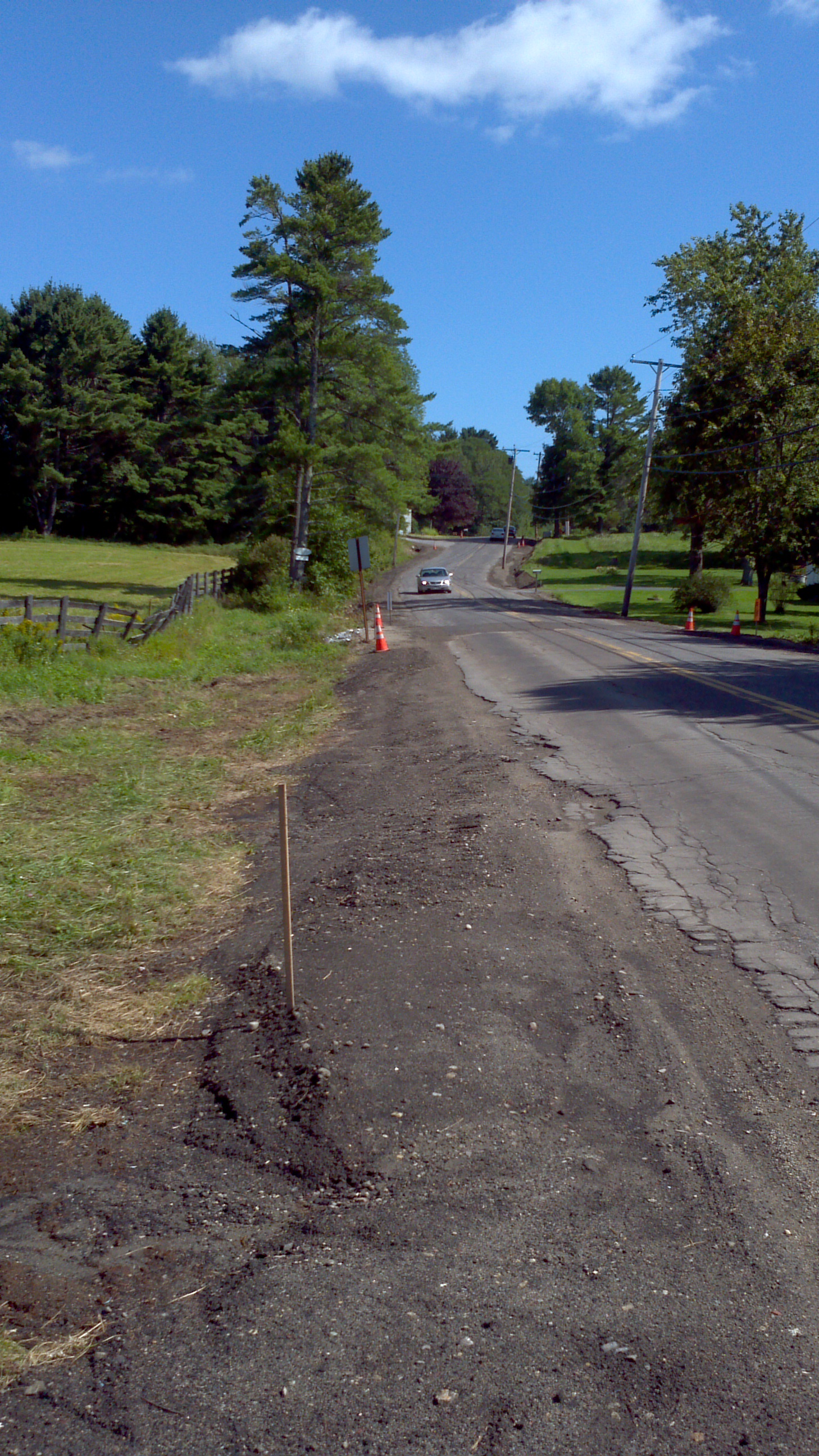 But then I reached the finished pavement area. This was nicer for running, except when there were cars driving past. Since it didn't have the lines painted on yet, cars assumed that the entire paved area was the roadway. They assumed wrong. When the lines are drawn, there will be a nice shoulder and a road way, but right now without lines, it's not very safe for runners. Plus, I gotta say, this new black pavement was HOT.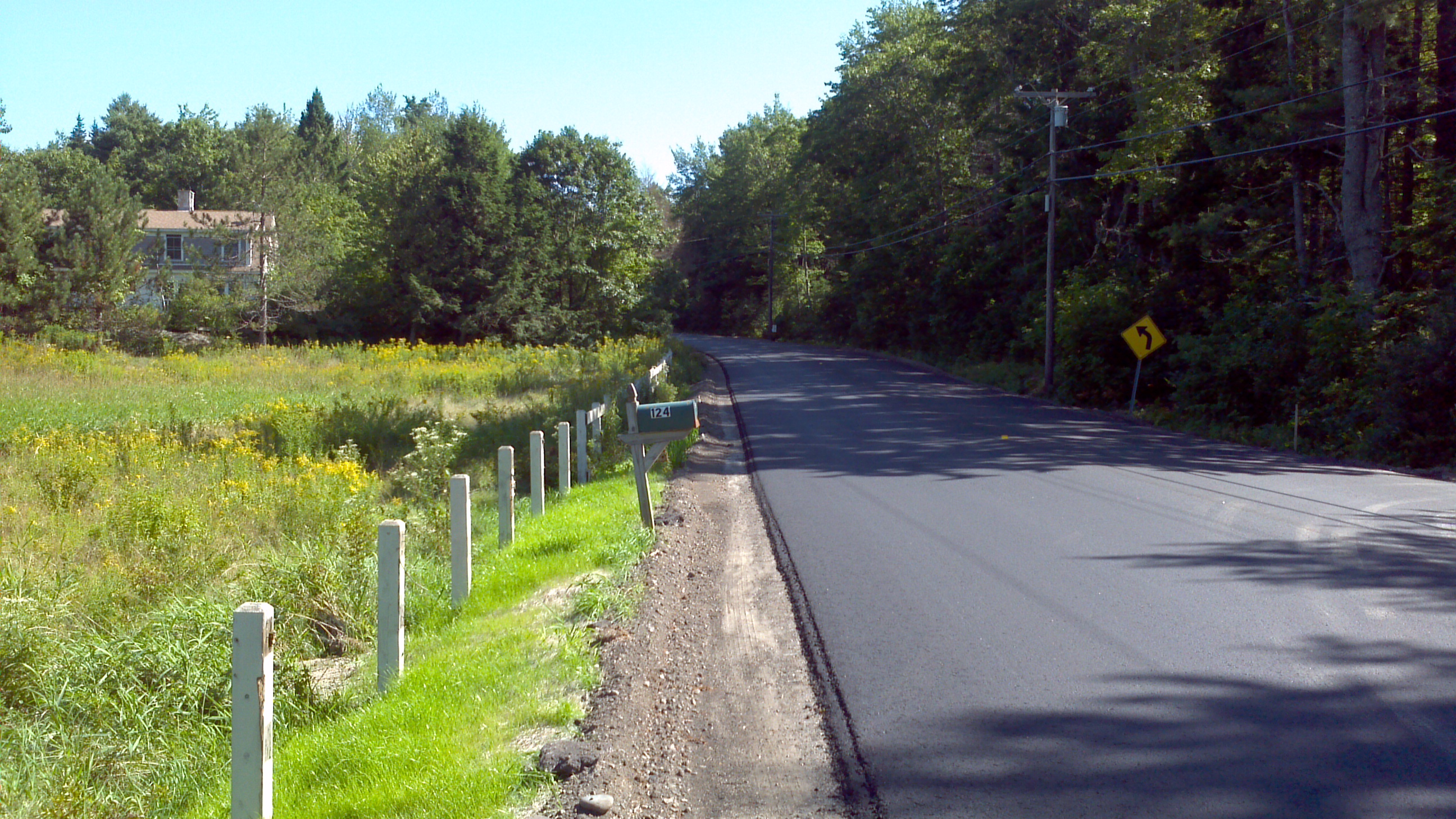 I was glad when it was time to turn off onto a side road. After a little while, I turned onto a gravel road that lead to an ocean front campground. I heard a weird noise but I wasn't sure what it was. Then I turned around and saw that I was being chased by geese!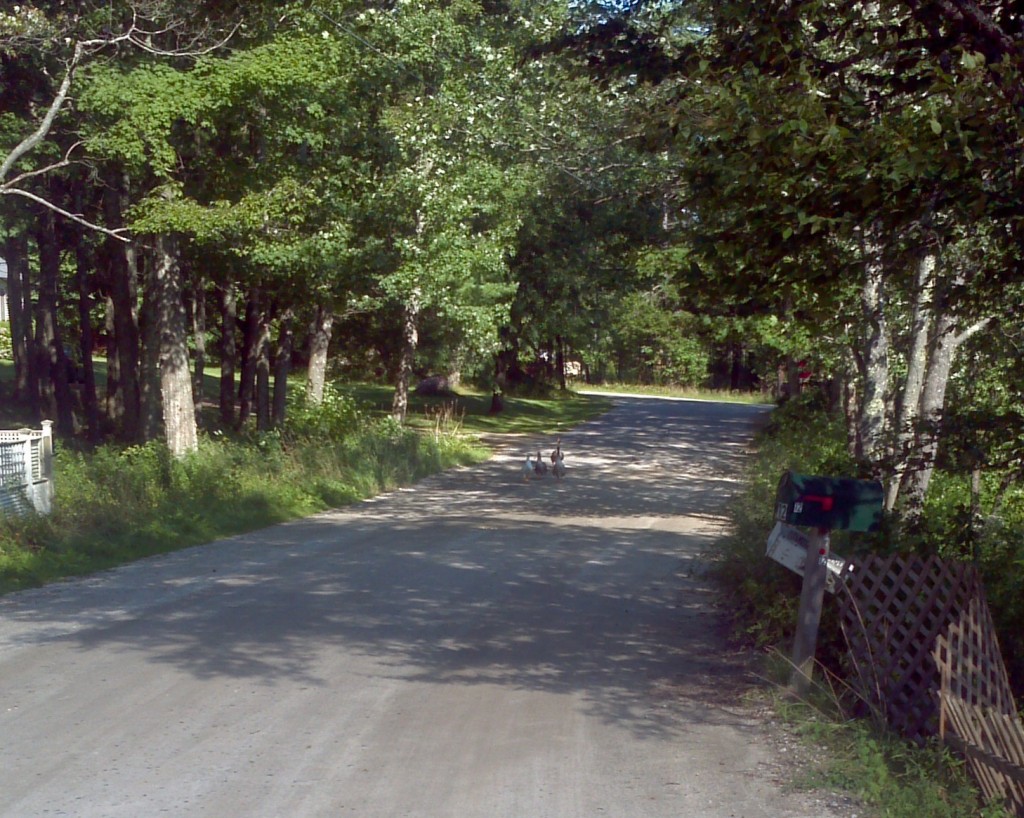 Luckily, although they were a bit creepy, they were also quite slow and I was able to get away!
I stopped at the campground for a bottle of water and to use the facilities. Then I passed by the farm and their cows. After the farm, the view opened up quite a bit and really gave me a lift. I was just so grateful to be out running on this glorious day.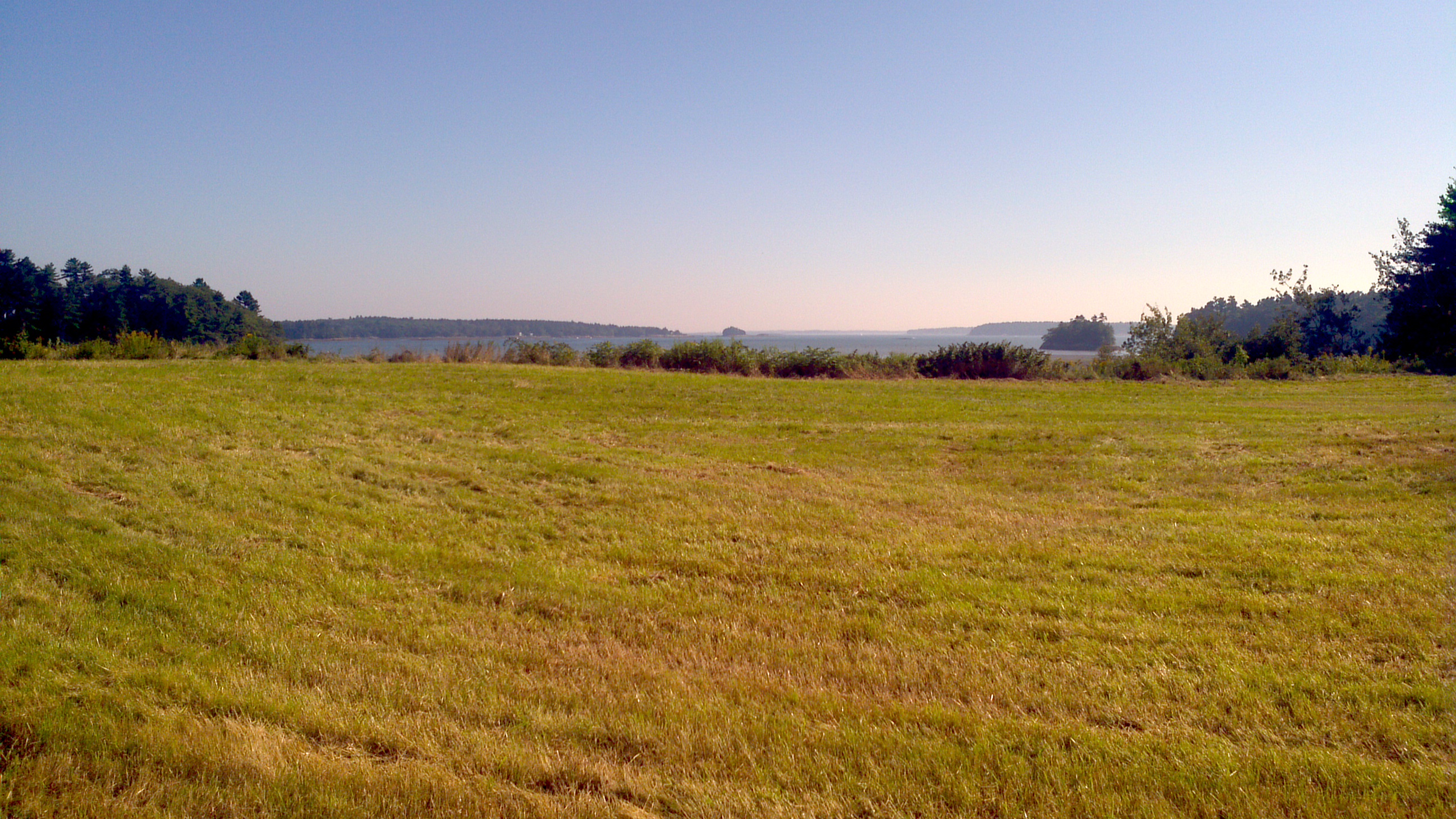 A one car wooden bridge…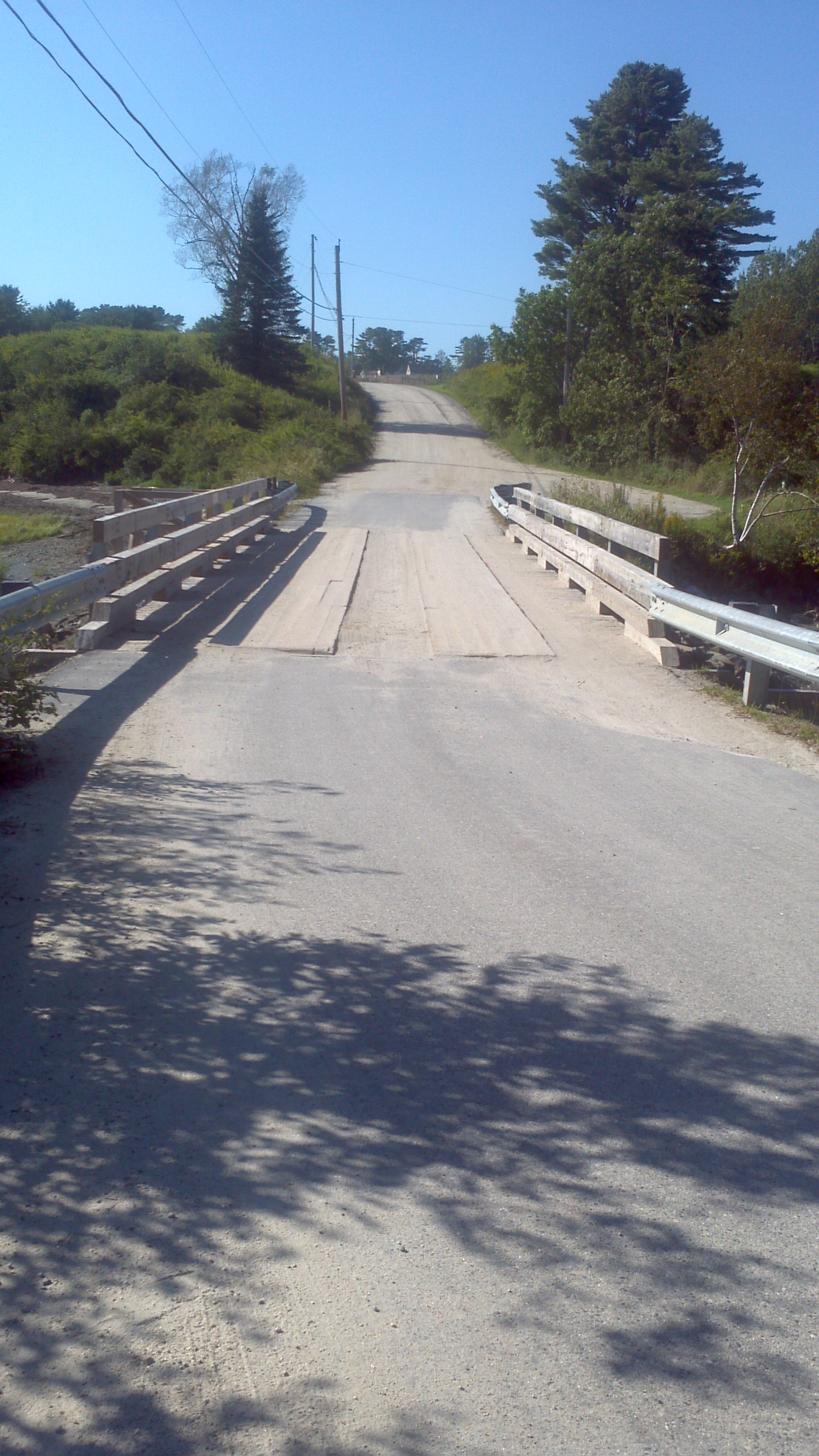 …at low tide.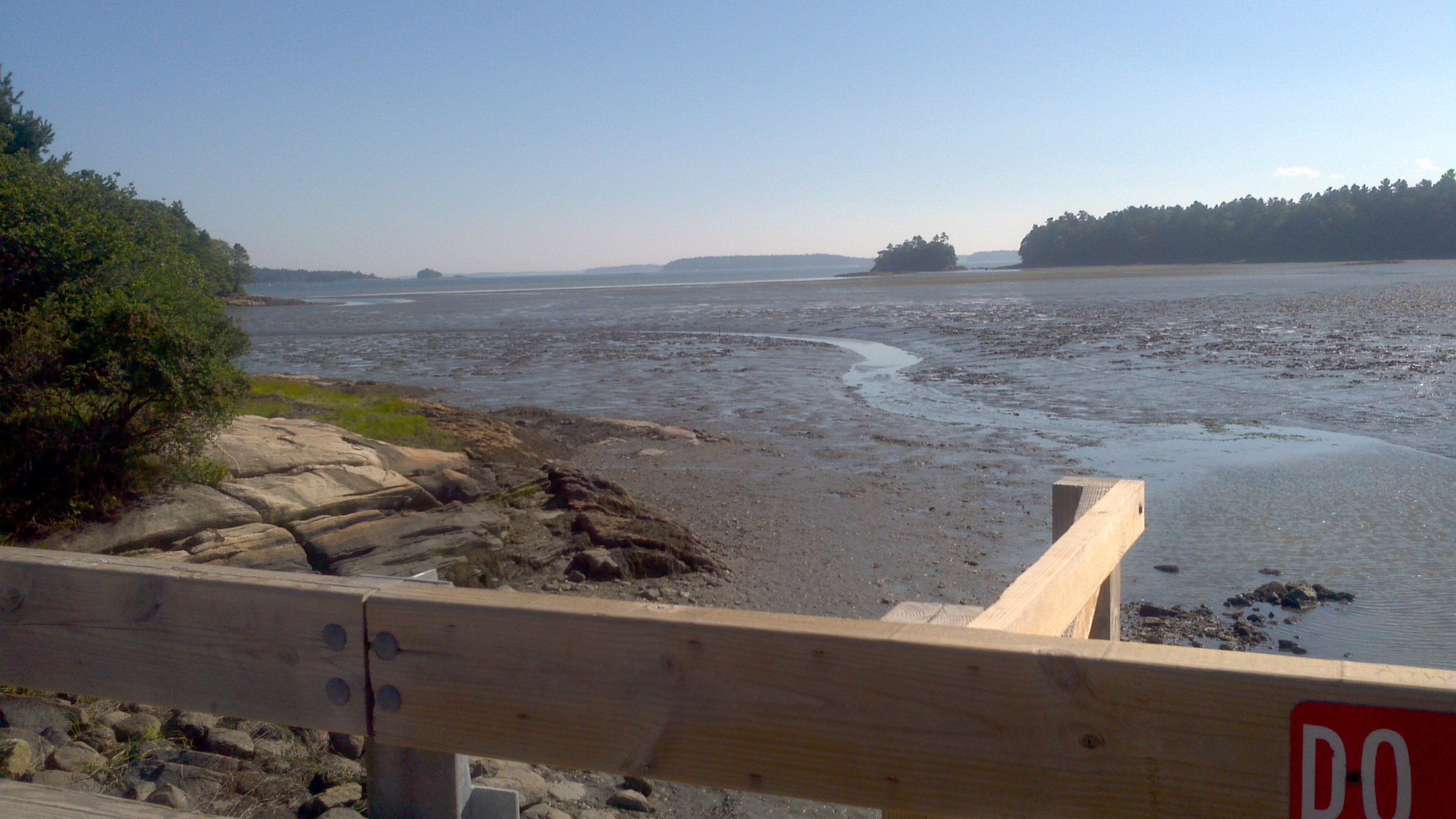 I was enjoying this run so much that I ended up running 11 miles instead of the 10 I had planned. But now having found last year's blog post about this run on the same weekend last year, I feel really good about that decision.
Next weekend I'll run 12 miles. Then the weekend before the race, I'm not going to run long. For the entire two weeks before the race, I won't go any longer than 4 miles. I don't think doing a long run the weekend before last year did me any good. I'll spend those two weeks doing tempo hill runs and wind sprints. I am worried about the hills more than I am about the distance.