We moved two weeks ago and have finally (mostly) unpacked. This week New England had a pretty crazy streak of hot days so I delayed my triumphant return to running for a few days longer than I would have liked. The heat finally broke a bit today and it was only in the low 80s instead of high 90s so I took advantage and went for a long run today. I'm now living much closer to the water so I can start running outside my house and see the ocean within a few miles. I'm loving it.
Here's the first peek of water I saw along the way: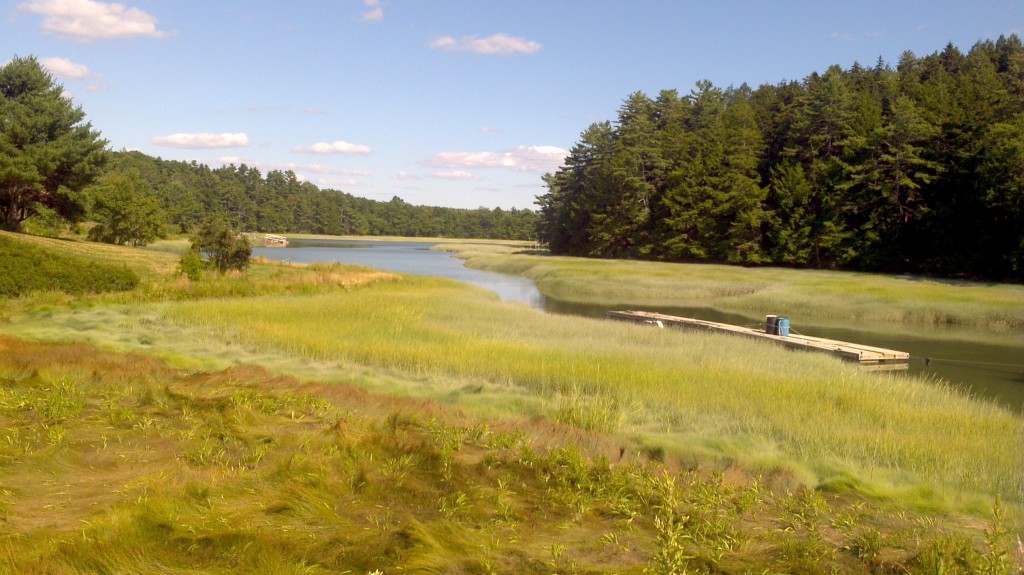 Then I headed down to the town wharf. This was just about the half way point.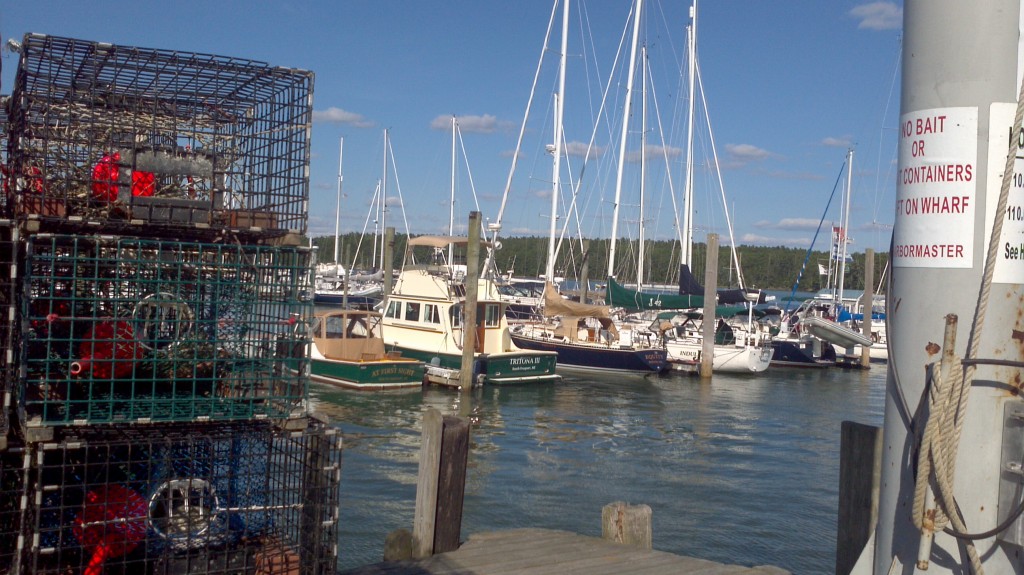 I bought a bottle of water from the lobster company and then started back. I couldn't resist veering off course a bit to see the castle. I just love seeing it, it always makes me so happy. I couldn't get a good picture because of where the sun was at that moment, but you can see the outline of it.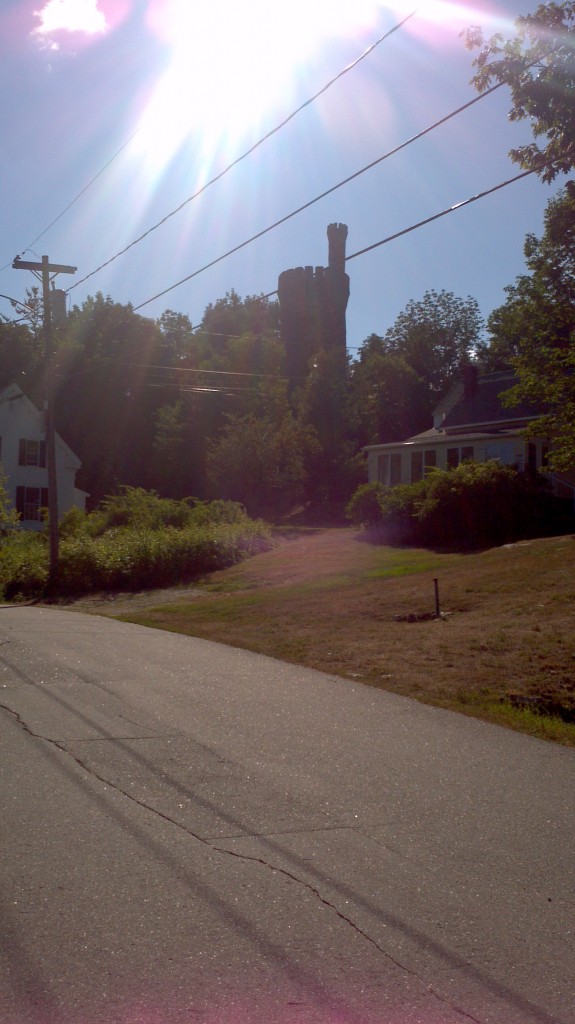 Here's a view from the street that the castle is on.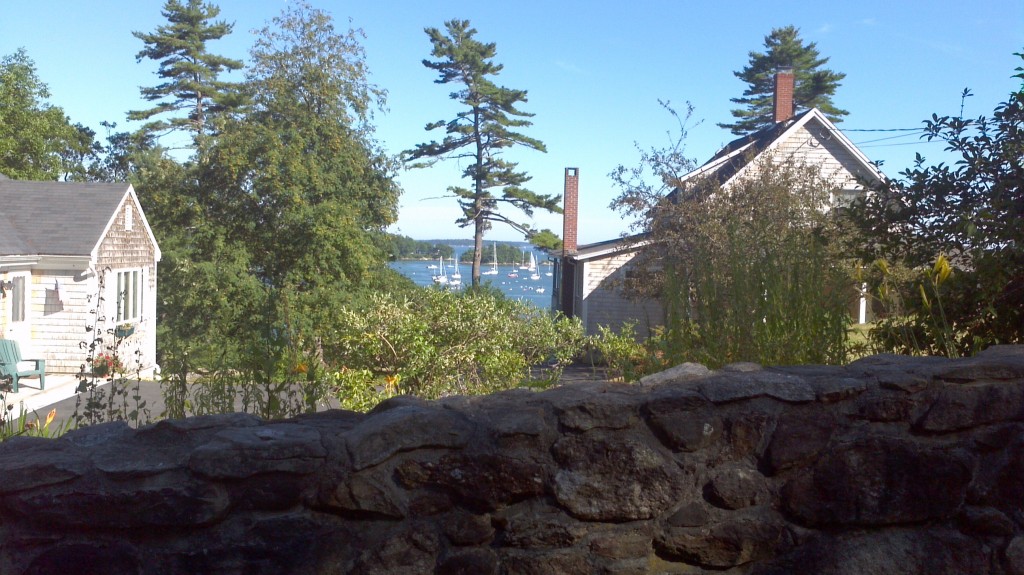 I ended up running 7 miles total today and it felt pretty good. Considering how little I've run lately, I'm pleased with that distance. I've definitely lost some stamina and speed but not as much as I thought after having taken nearly 3 months off. It feels good to be back in the game.
Upcoming races include a 10K in two weeks and a half-marathon in September. I think I'll be ok. At this point, I don't expect to be able to set a PR in either of them, but I know I'll be able to finish them and feel good about my effort.
I feel like I've had to take a step back in my running in order to take two giant steps forward in my life. I know the time off was worth it (to get our kitchen renovated, our house sold, and then to move) in order to be able to have the kind of life that we want. I'm sure when I look back these three months will seem like a tiny blip.