It was an overcast 72 degrees today so the runner in me said "perfect, I'm gonna run long". My employer encourages half days on Fridays in the summer so I changed my clothes and headed out for a run right from the office around 12:30.
I headed up the Casco Bay bridge…and my Garmin died. It shouldn't have needed a charge, so it must have gotten turned on in my bag and used up its battery. Luckily I had my phone on me, so I quickly downloaded the iMapMyRun app and turned that on. I knew my route already but I wanted to know when I was done how fast (or in my case slow) I had run.
The route I chose was from the Old Port to Fort Williams and back. It's a route I've done a few times before (here, here and here) this winter.  This time I only did 8 miles of it because I have to bring my mileage back up slowly. I have plenty of time before the half marathon in September to get to double digit runs. I don't have to rush it.
I love this route because I love the big old houses (mansions) on the water. This one is my favorite. They've been doing work on it since the spring. I wish I could see inside. I think who ever owns it needs to have balls. It looks like it should host grand balls.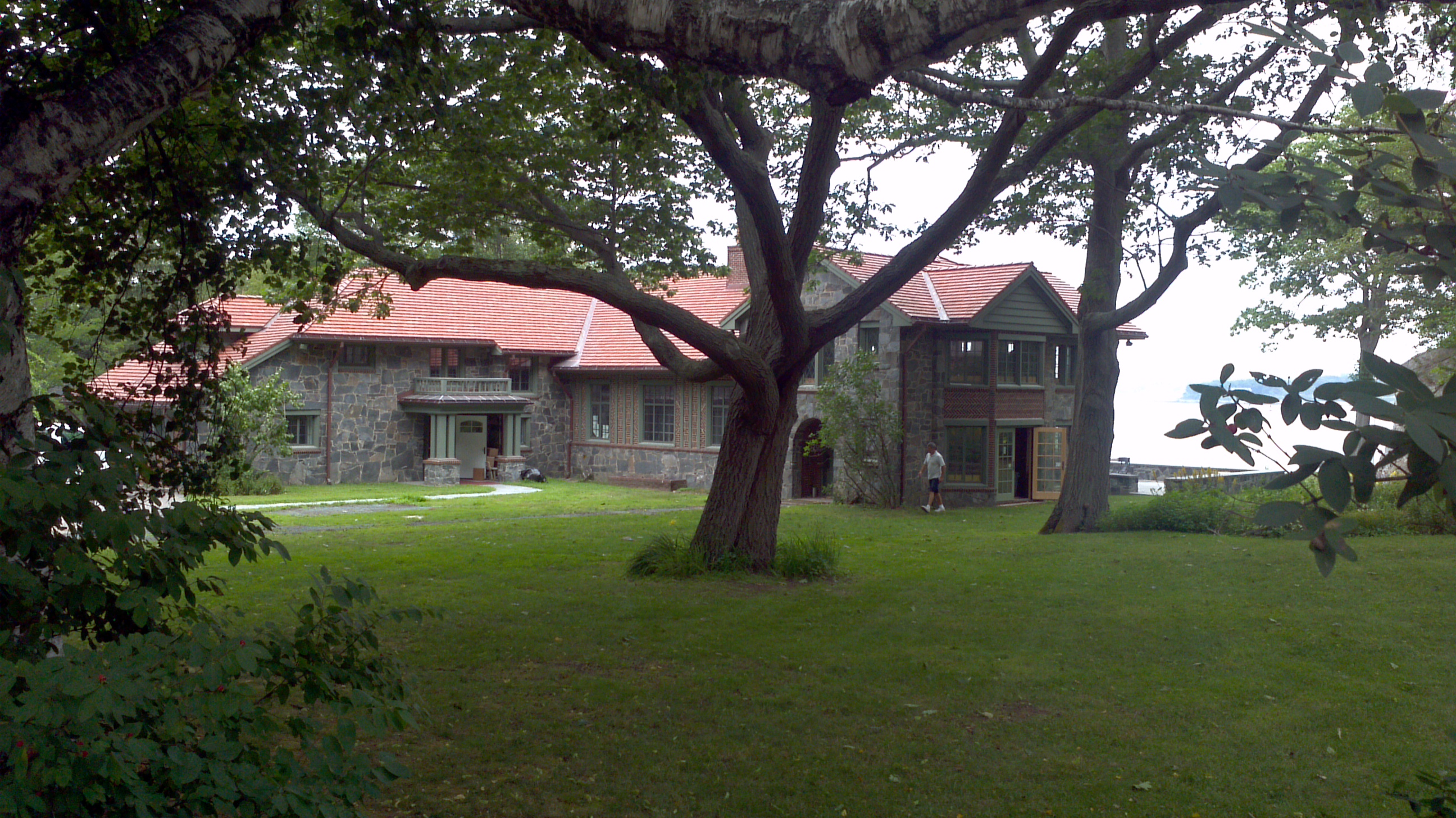 Around mile 4, I arrived in the park. I was surprised for such an overcast day that it was bustling with people.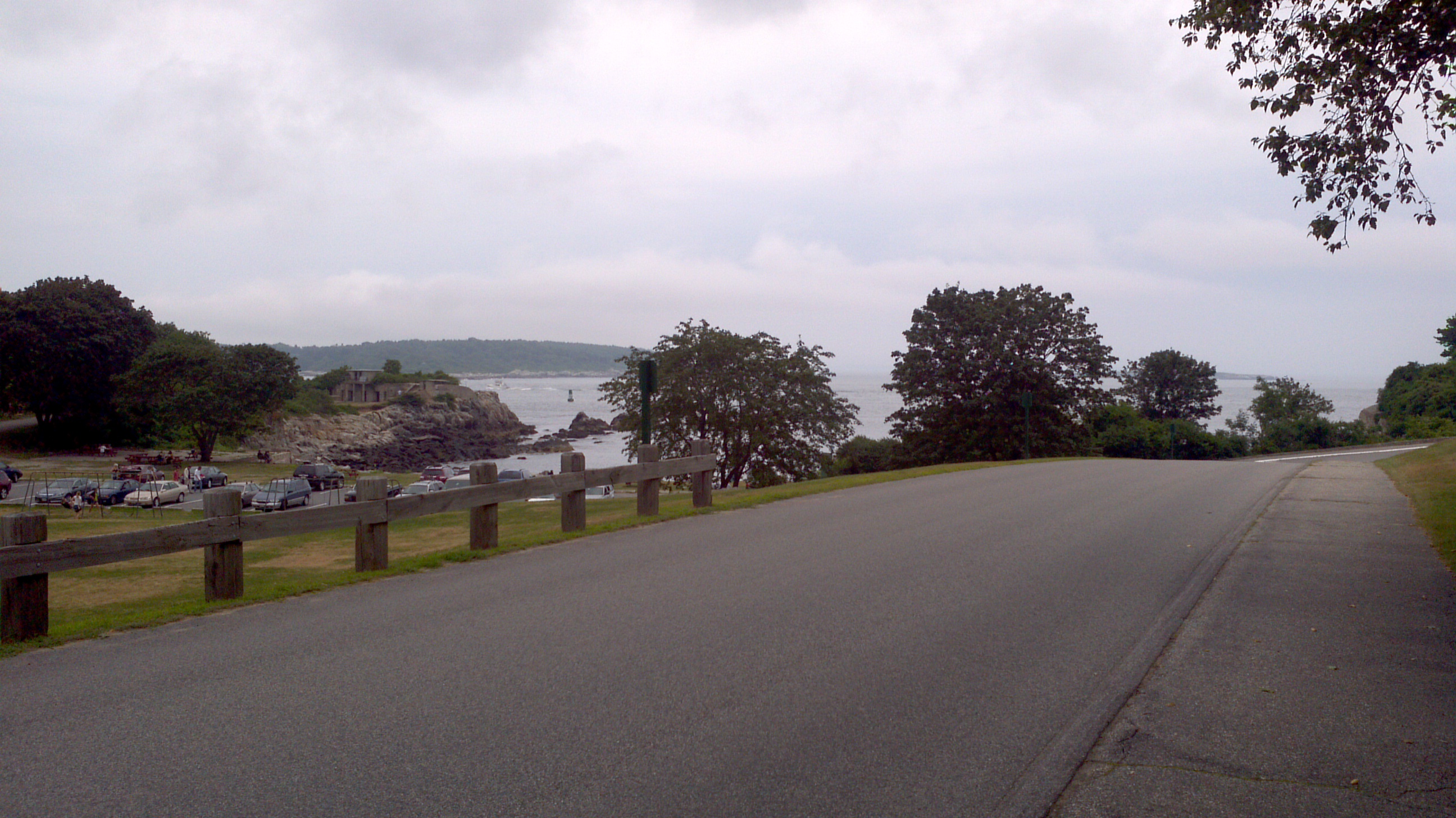 I ran around the back side of the park, and then wound my way back to the front. It was a crappy day to take pictures, but I wanted to get a shot of both lighthouses in the same frame. Oh and the flag where I'm pretty sure I meet my friends and family every year after the finish line of the Beach to Beacon. It always looks so different on race day, I'm never quite sure it's the same place.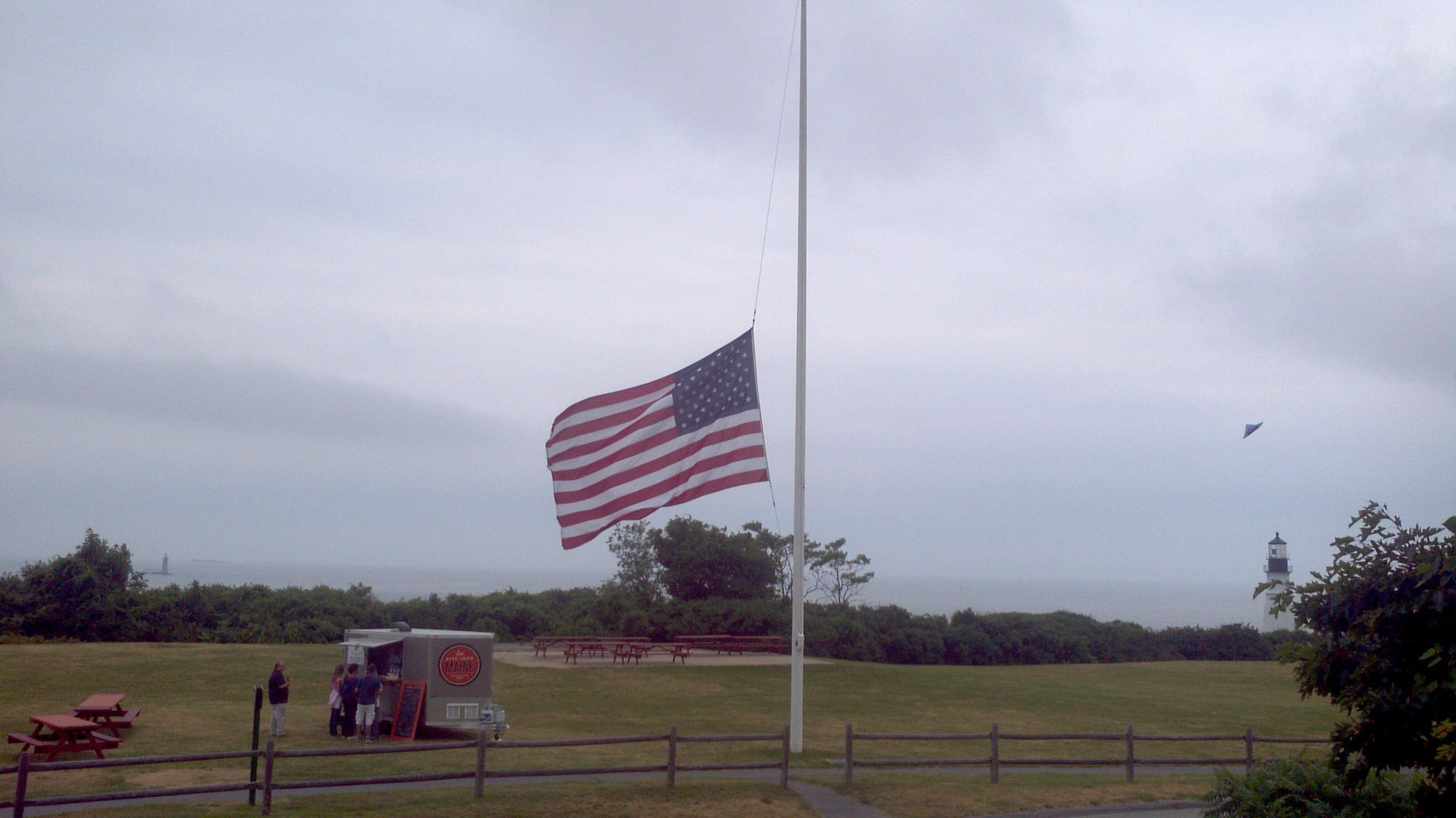 I didn't spend much time in the park as I'm apt to do. I was all business today. Okay, wait, one more shot.
Hmm, it looked better in person.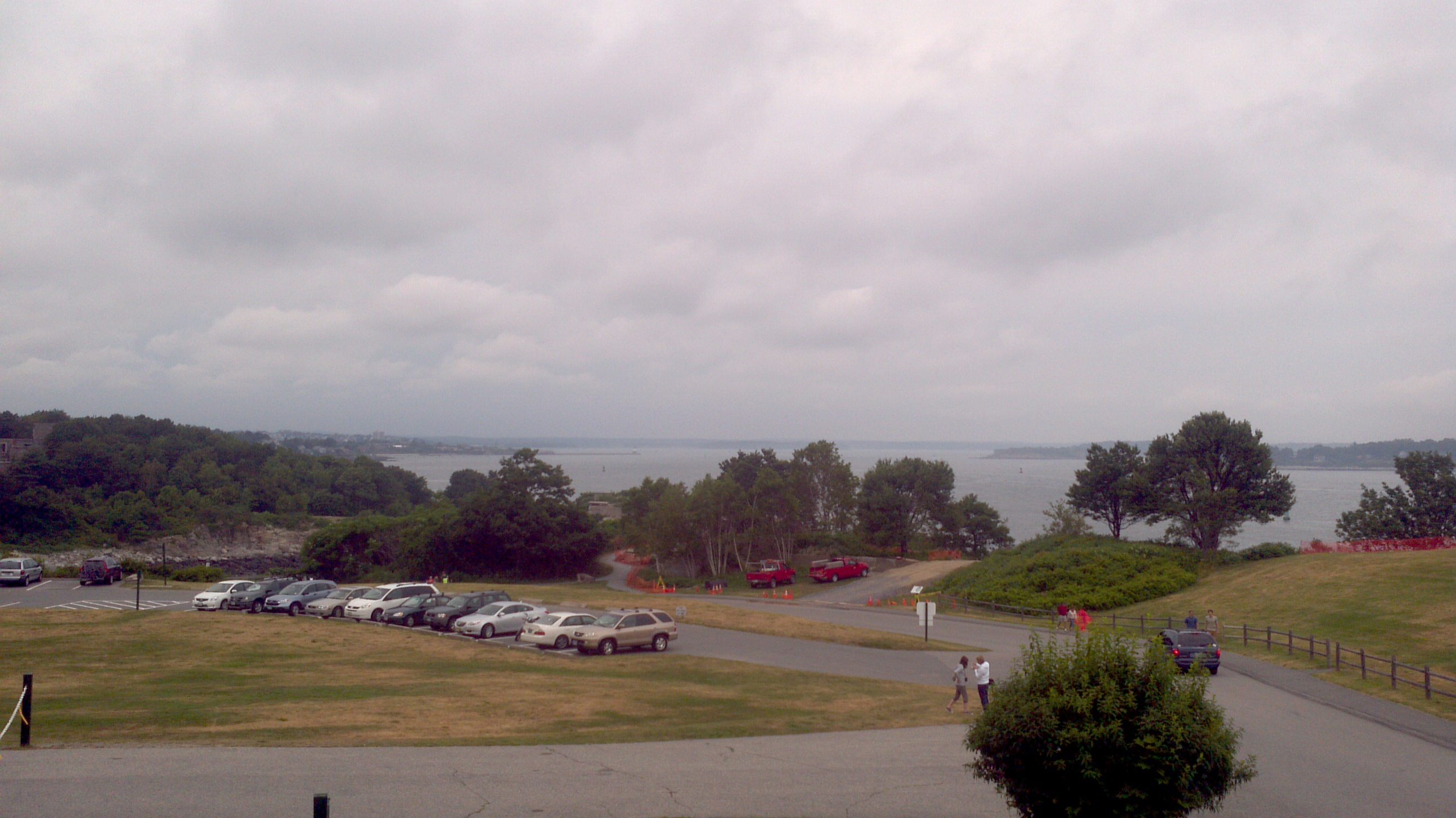 More pretty waterfront mansions castles (?).
I finished the 8 miles on the top of the Casco Bay bridge with the words "Welcome to Portland" in view. Nice.